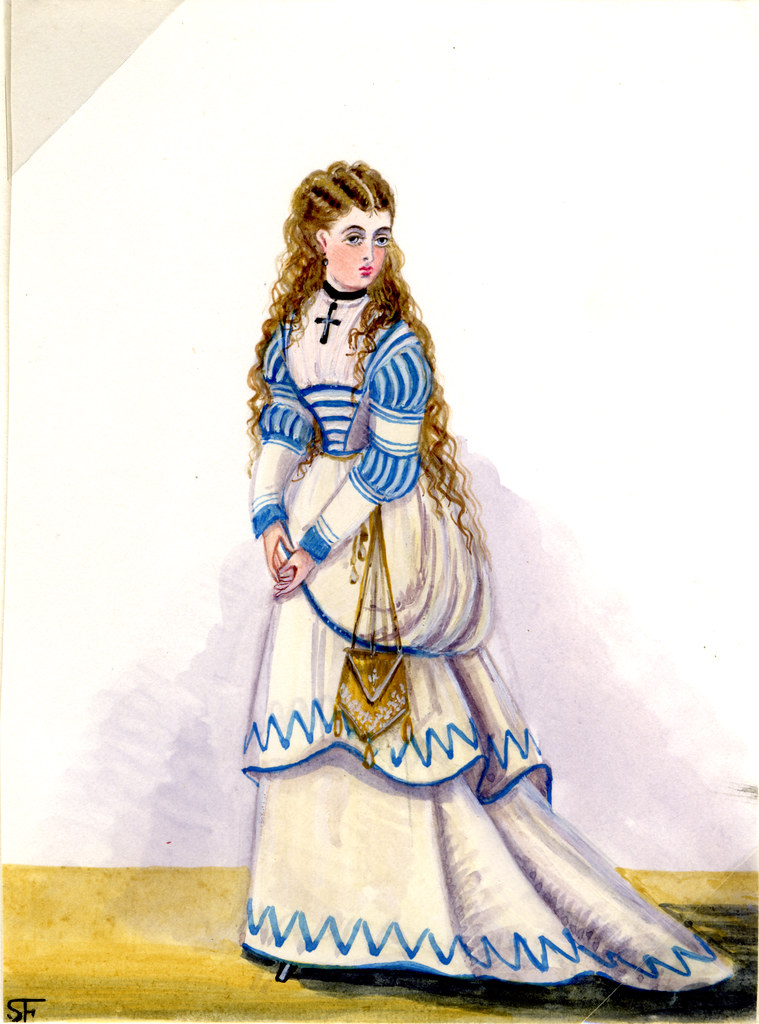 Painted by "SF", the subject is wearing a blue and white gown that features the "Marie" puffed sleeve, "after a similar style worn by Marie de Médicis, Queen of France at the beginning of the 17th century," according to the V&A. The cross necklace was a symbol of religious devotion. Black jewelry made of jet or fossilized driftwood became popular due to the influence of Queen Victoria, who wore mourning attire with black accessories after the death of her husband Albert in 1861.
The subject wears an embellished reticule or handbag on her waist, which rose in popularity in the nineteenth century. According to Glanmore National Historic Site, before the reticule, "women tied pockets around their waists under their petticoats to carry belongings. The side seams of the dress were open, and the wearer could slip her hand through the layers of fabric to access the pockets."
The top of the subject's hair appears to resemble the "marcelling" hair styling, named after Marcel Grateau, the inventor the curling iron in 1872. The device helped to create symmetrical waves, similar in appearance to the 1920s finger wave.