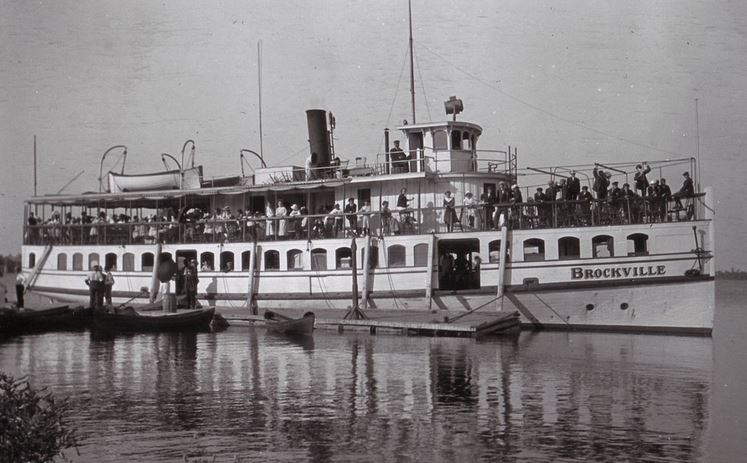 100 years ago, the steamship Brockville would have been a regular sight on the waters of the Bay of Quinte. The Brockville was built in Toronto in 1898 by Melancthon Simpson, who was born in 1827 at Ox Point near Belleville. Melancthon was a grandson of Belleville innkeeper, Margaret Simpson, and this vessel would be the last one of a fifty-year career for the shipbuilder, who died a year after its completion, in 1899.
The steamship was initially based in Brockville and the Thousand Islands but in June 1908 she was purchased by the Quinte Navigation Company for $10,000 and registered in Picton.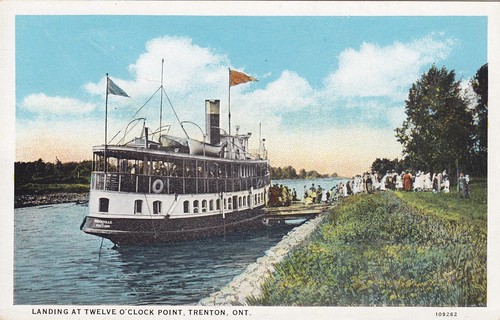 Brockville could carry 375 passengers and was often used for excursions during her 20-year career in the Bay of Quinte.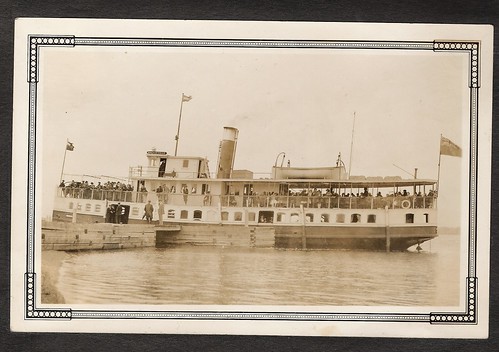 Most of the photographs of her at the Community Archives were taken at tourist destinations such as Massassauga Point and the Sandbanks in Prince Edward County and Twelve O'Clock Point near Trenton. William James Topley, a photographer from Ottawa, took the image below at the harbour in Belleville in 1911.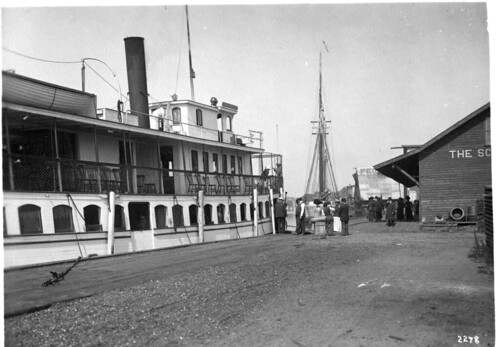 The ship was eventually stripped down and abandoned in Hamilton in the 1930s. M. S. Macgillivray reported in 1979 that the remains of the Brockville were still visible from the Burlington Skyway Bridge in that year.
[For further information on this steamship, we recommend reading a detailed article on the Brockville which was published in the Toronto Marine Historical Society's publication The Scanner in November 1998.]