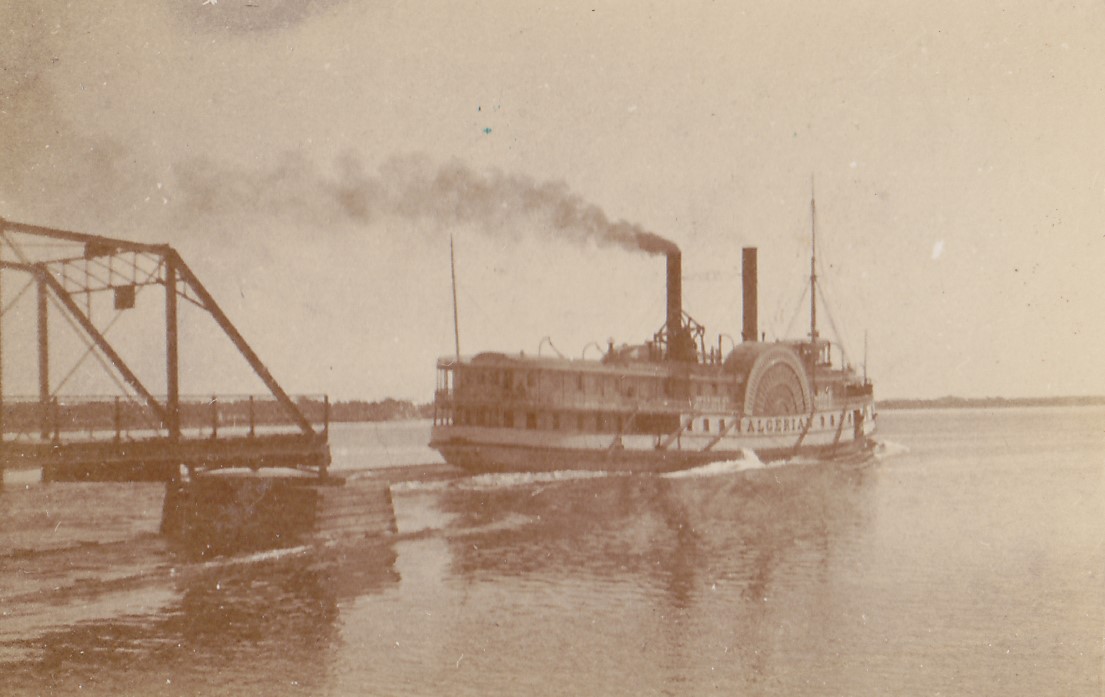 A recent addition to the archives contains a number of photographs from the Lazier family of Belleville. The main photographer was Alford Foster Lazier, a painter/decorator who lived from 1874 to 1943. He seems to have had a particular fascination for bridges, as these images illustrate. The header picture shows the steamship Algerian passing through the swing section of the Bay Bridge in around 1900, while the image below is of the covered bridge over the Trent at Trenton at about the same date.
A photograph of a slightly later date records the opening of the double-arched Moira Bridge (also known as the Lower Bridge) on Bridge Street in Belleville in 1930. The scaffolding supporting the new bridge is clearly visible beneath it. This bridge was built as part of a government relief program to employ people during the Great Depression.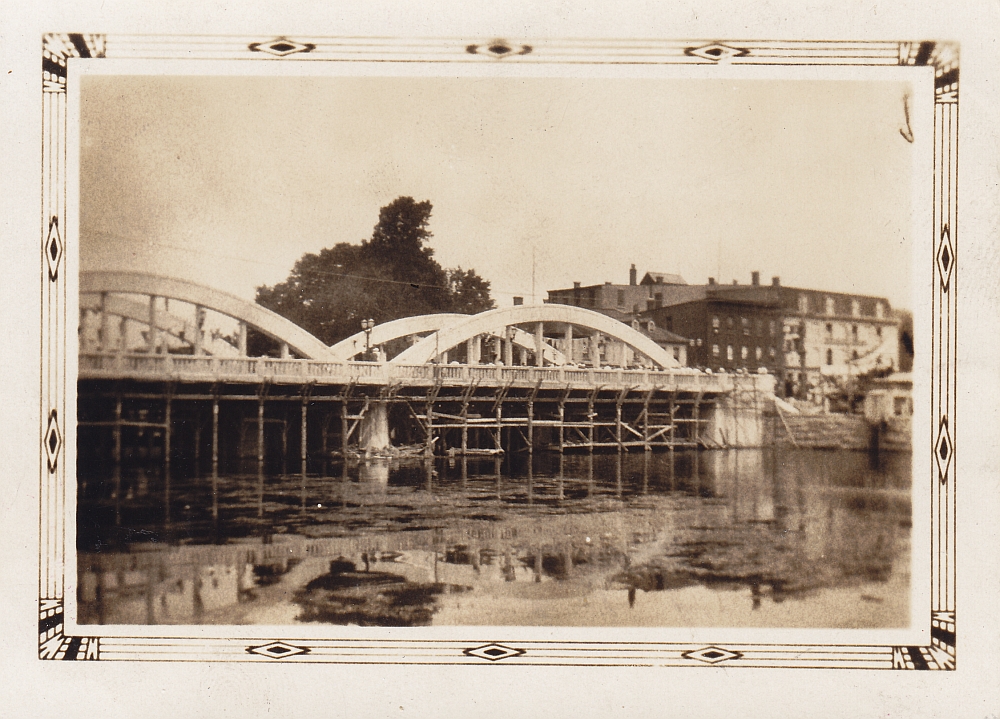 One of the most interesting pictures is this photograph of the suspension footbridge over the Moira river at Catharine Street in Belleville, whose cables snapped on 14 August 1941.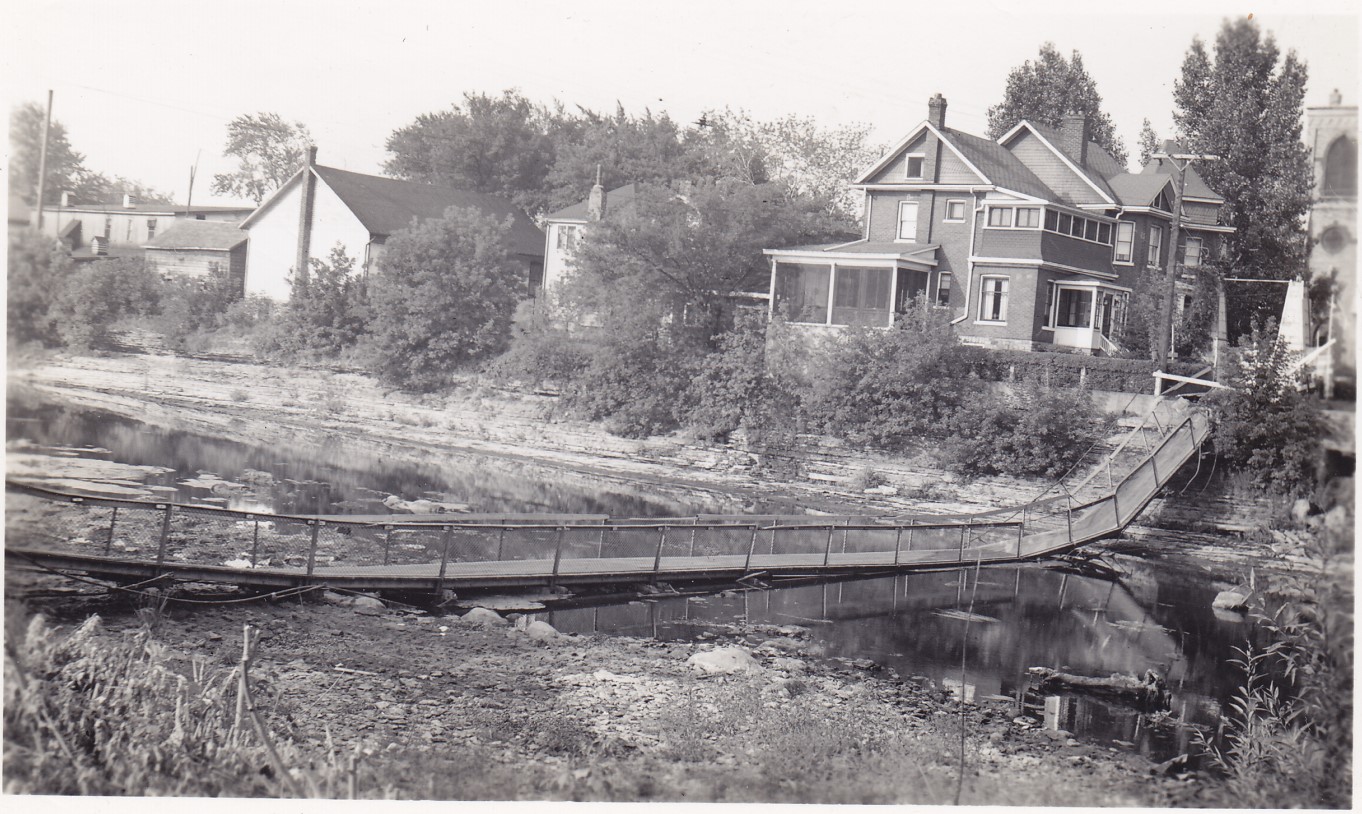 There were people on the bridge at the time, according to The Ontario Intelligencer, but "no serious injuries resulted."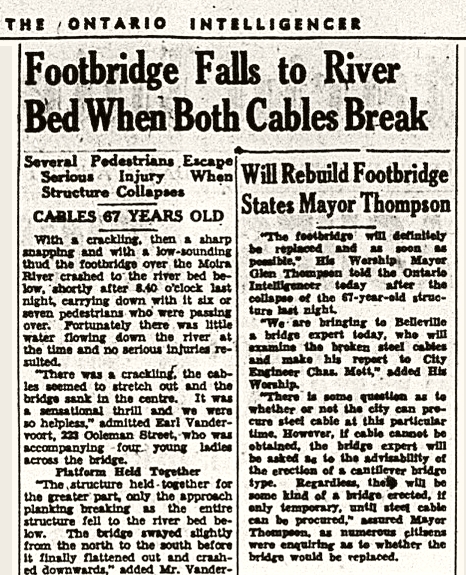 You can find the images from this collection online through our Flickr account.