The Hastings County Historical Society collected archival materials for more than 50 years, amassing thousands of files and photographs. The core of the Society's collection is housed in a series of filing cabinets, purchased in 1985 and 1986 with the support of Ontario's Ministry of Citizenship and Culture.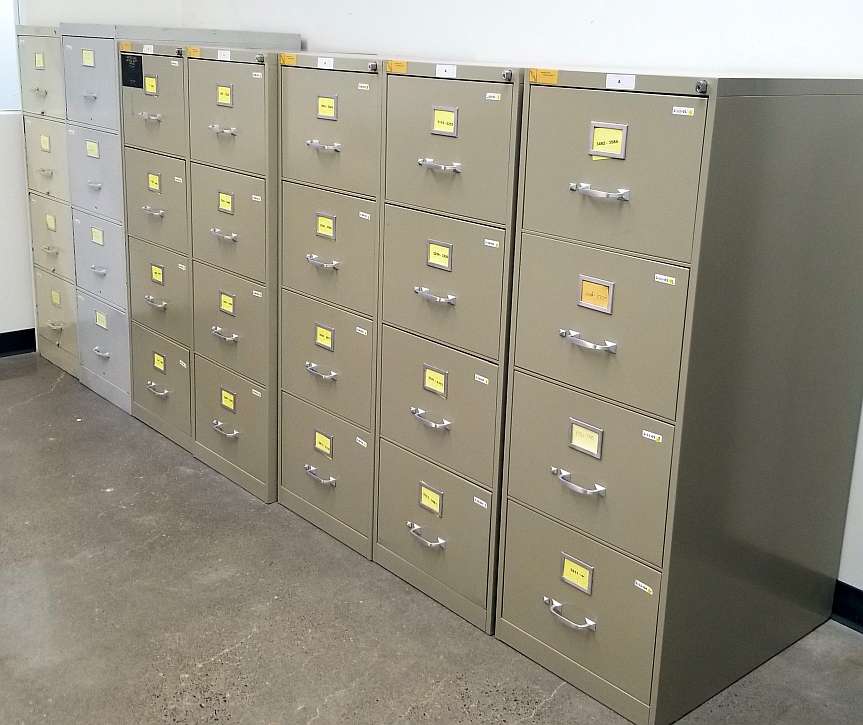 In the past five years the Community Archives has been working to make the contents of these cabinets more accessible. We completed the digitization of the photographs in the Spring of 2019 and in December 2020 we finished describing the files in the textual records collection.
These files contain a wide variety of materials, ranging from a summons in a case of high treason during the 1837 Rebellion in Upper Canada, to a sample of Bay of Quinte tartan dating from 1967.
As descriptions of these materials have been made available, the Archives often receives requests to digitize items. Where copyright allows, we can share the digital copy of the file contents alongside the description. Find the collection at: https://discover.cabhc.ca/hastings-county-historical-society-textual-records-collection