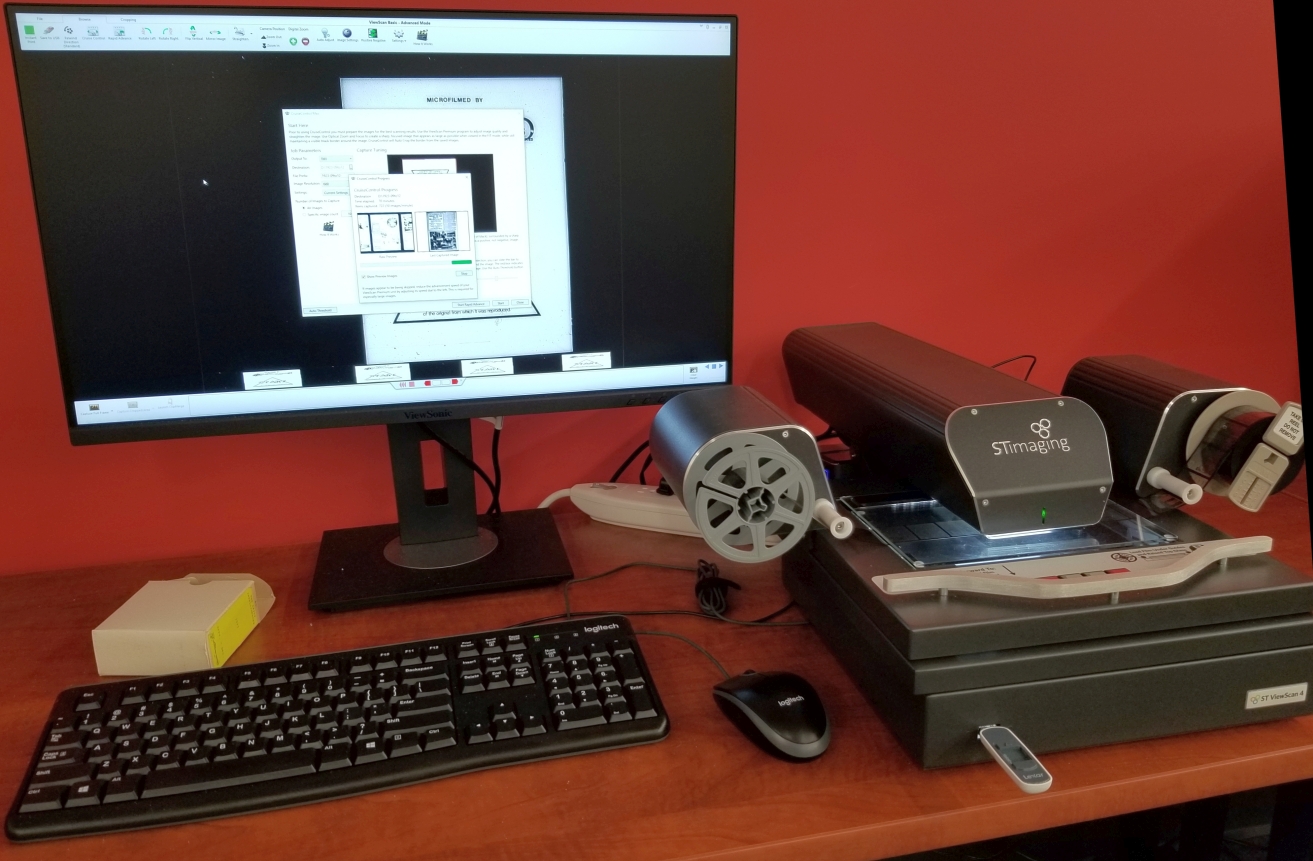 Microfilms of local newspapers are one of the most popular sources of information for visitors to the Community Archives. Getting them available online is a complex business, with copyright restrictions and technical considerations to navigate.
We have recently started to convert some of the microfilms of our 100-year-old newspapers and to share them online through the Internet Archive. At the time of writing, Daily Intelligencer newspapers from 1922 and 1923 are available from https://archive.org/details/cabhc, with more coming soon. The advantage of using the Internet Archive to share these records is that they have excellent optical character recognition capabilities (much better than anything we could hope to provide in-house), which makes the text of the newspapers searchable, as the screenshot below shows.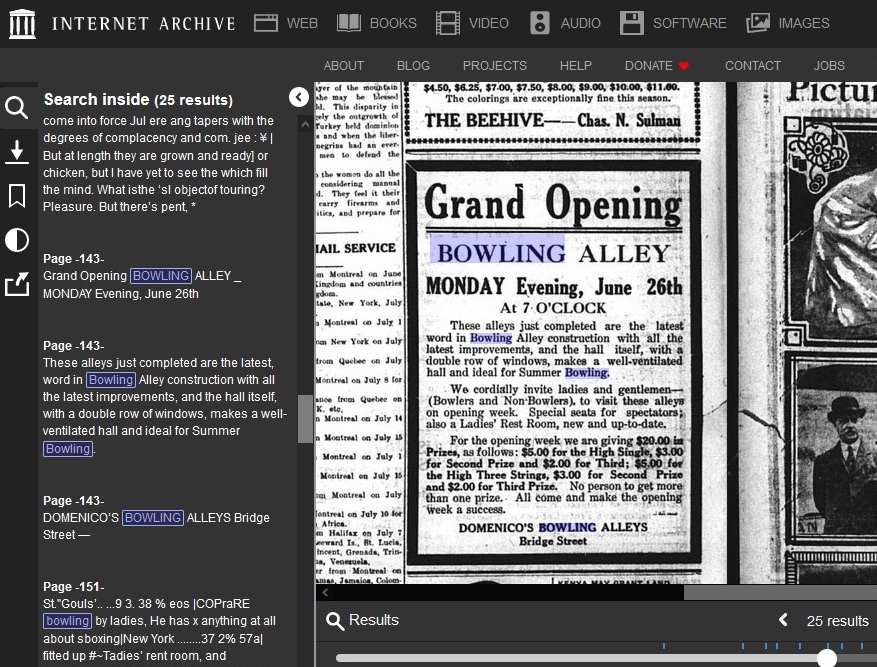 We are using our microfilm reader's automatic scanning feature to save good-quality TIFF images of the microfilm. Each reel for this time period contains four months of The Daily Intelligencer, with more than 800 photographs of the newspaper. It takes about two hours for the scanner to do its job, then another two hours to save all the files for those months into four (very large!) PDF files. Uploading each month of newspapers to the Internet Archive also takes two hours. This won't be a speedy process, but will make these materials accessible in a way that has not been possible before today.
Thanks are due to our colleagues at the Region of Peel Archives for sharing their experiences in this area and inspiring this work!