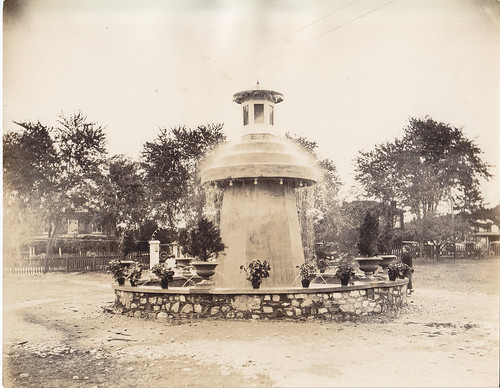 Three photographs donated to the Community Archives last year featured a large concrete fountain which used to stand on the fairgrounds site in Belleville, around Bridge Street West and Sidney Street. In the earliest photograph, taken in the 1920s, the mushroom-shaped fountain has a lighthouse–style top part and light bulbs underneath the lip of the cap.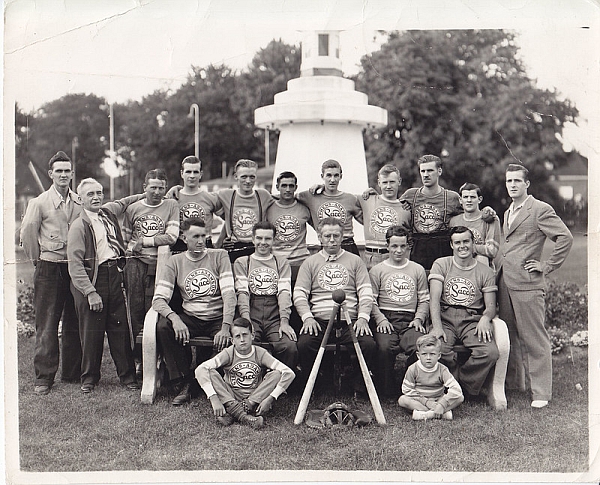 Two later photographs, taken seconds apart, also arrived in the early months of 2020. They show the same fountain in around 1950, with the Stephens-Adamson baseball team and their mascot in front.
By the time of the second photograph, the fountain had been painted white. Its exact location within Exhibition Park was mysterious, however, until last month when a plan of the park was transferred to the archives from the City of Belleville's Engineering Department.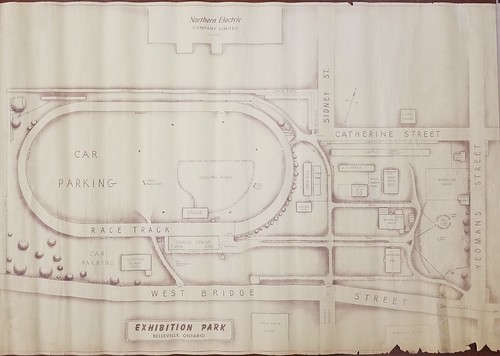 This plan, from around 1960, shows the fountain on the Yeomans Street side of the park, surrounded by flower beds and just to the south of the lawn bowling green. This site was later the location of the Ben Bleecker Auditorium building, and the fountain was presumably removed to make way for that in the 1960s. Another mystery solved!