Now you can explore the holdings of the Community Archives from home, if you have access to the internet. We are beginning to share descriptions of the materials we hold through a new service, which we are calling Discover.
Discover uses the open-source archives management software AtoM (which stands for Access to Memory). AtoM provides archives with the ability to log new additions to their collections and to describe materials and share those descriptions online.
There are currently over 100 archival collections available in Discover, with more being added every day. Recent additions include the papers of Gerry Boyce and the County of Hastings.
Discover also allows for the addition of digital files and there are over 50 digital objects in the system. Some of these are finding aids and others are digital images from our collection, such as this photograph of Russell Scott and George Haggis (2016-08/1):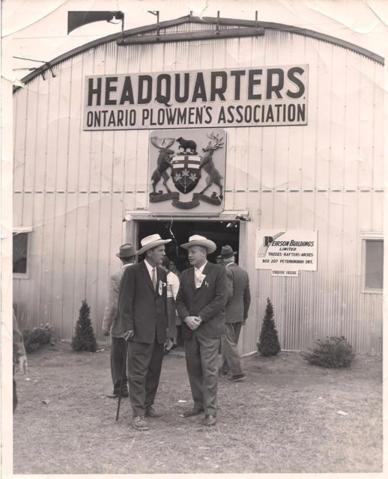 This new service makes it possible to find out whether the Community Archives holds records that will be relevant to your research before you visit. We hope it proves useful!