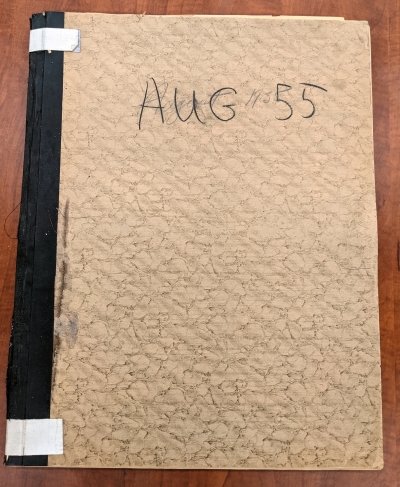 Our newspaper scanning project is continuing at a steady pace, with a few road bumps along the way. There are some months of The Daily Intelligencer which are missing from the microfilm sequence, and which don't exist in paper copy, for example. And in 1955, the newspapers for the summer months were never microfilmed, although we do hold them in their paper form.
In the 1950s, the staff of the Intelligencer used to bind each month's newspapers in cardboard covers, as these photographs of the newspapers from August 1955 show.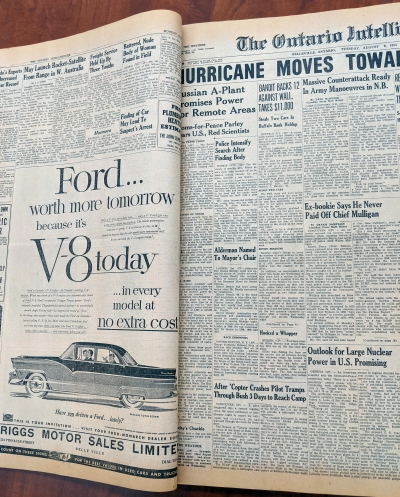 The binding was too tight to allow for photographing the text, which meant that some dismantling work was required.
After removing the black tape over the spine of the volume, the binding method was revealed as a set of wires, tied through holes punched in the left edge of the newspapers.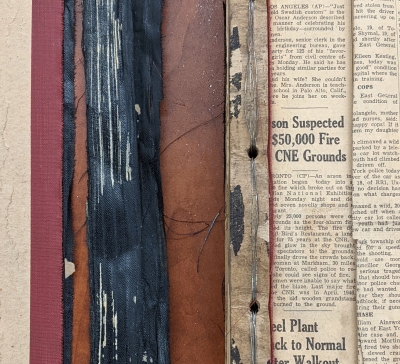 Fortunately, one of the things the Community Archives inherited from the Hastings County Historical Society was a series of useful hand tools.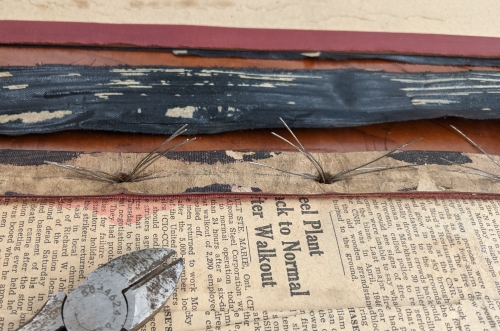 A pair of cutters made quick work of the wire binding, allowing us to separate the newspapers and photograph them. Once digitized, the newspapers were transferred to an archival quality box for long-term storage and protection.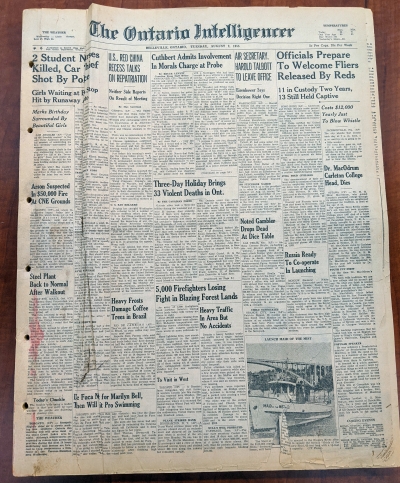 You can find the digital copy of this volume online at the Internet Archive.