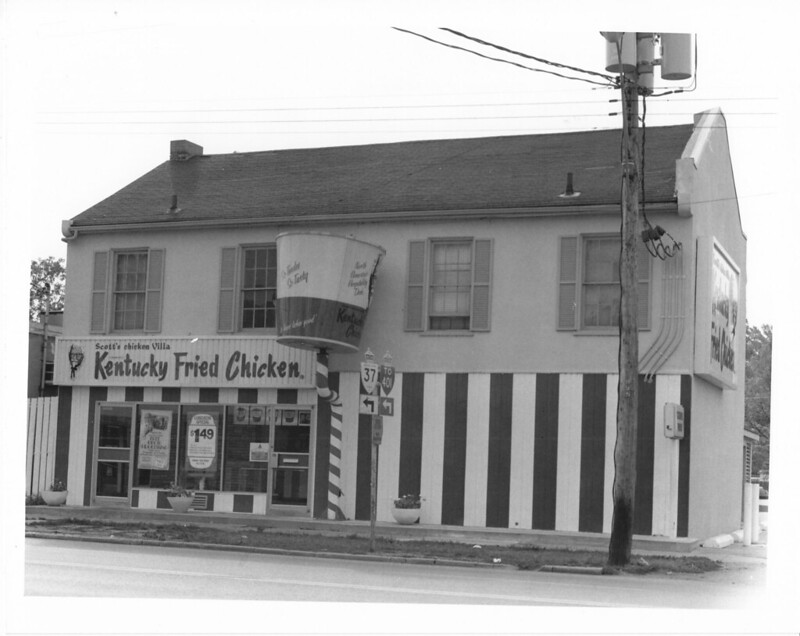 Six members of the Hastings County Historical Society established the Historic Structures Committee in 1976, with the aim of identifying and researching Belleville buildings constructed in 1880 and earlier. The group divided the city into six zones in the area bounded by College Street to the north and Yeomans Street and Bleecker Avenue to the west and east. Each of the six original members (Mary Hall, Jean Westwell, Lois Foster, Barbara Cass, Elaine Preston and Helen Lindenberg) took on an area to research.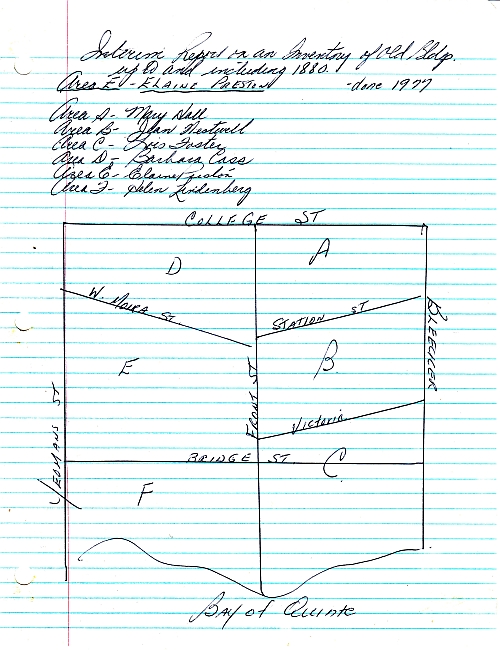 The group interviewed building owners and researched assessment rolls and land registry records to trace the history of the structures. They also enlisted members of the Belleville Camera Club, including Molly Bramley and Garry Sherman, to photograph the various houses.
Over the years, members of the Historic Structures Committee (later known as the Building Research Committee) have donated their work to the Community Archives. The photographs alone make for a important record of some of the houses in Belleville which have been lost in the 45 years since the committee began its work.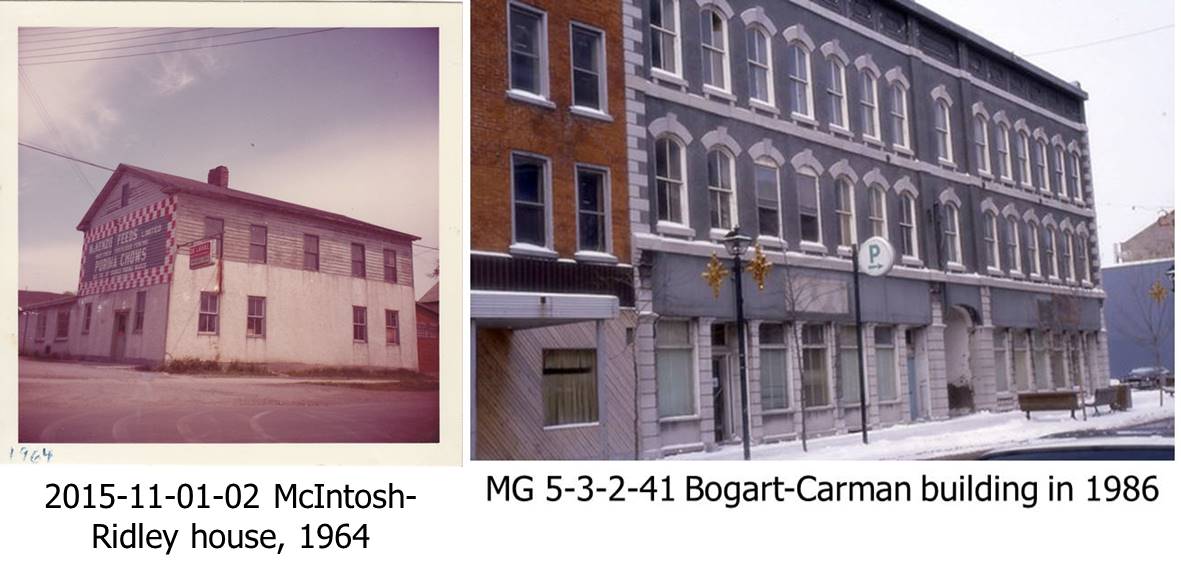 The group was also involved in advocating for historic buildings which were at risk, such as the McIntosh-Ridley house at 45 South Front Street and the former Bogart-Carman building at 160 Front Street.
We are in the process of digitizing many of the photographs and accompanying research notes for the buildings investigated by the group. The structures range from the modest to the magnificent. The photographs are being virtually gathered together online in a Flickr album at https://www.flickr.com/photos/cabhc/albums/72177720299668859.