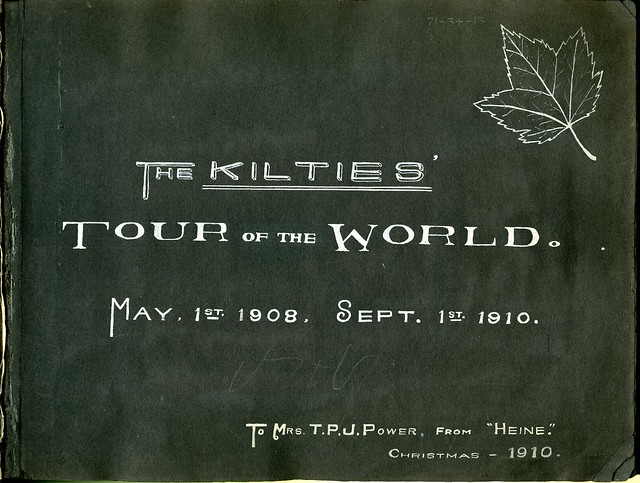 In 1908 a Belleville-based band embarked on a bold tour of the Earth, performing more than 1,000 concerts, covering 70,000 miles (112,600km) and spending some $60,000 on transportation. The band was the Kilties, popular performers of mainly Scottish music in the early twentieth century and the first Canadian group to create a record (you can listen to some of their recordings at the Virtual Gramophone site). The Kilties musicians and choir were accompanied on their tour by the Clan Johnstone dance troupe.
The group started their round-the-world tour in Belleville, where their manager, Thomas P. J. Power lived (he was the proprietor of the New Queen's Hotel on Front Street, opposite City Hall). After performing more than 50 shows across Canada, the troupe took to the high seas on the S.S. Maramar in Victoria, B.C. and headed West across the Pacific Ocean. Their trip took them to Hawaii, Fiji, Australia, New Zealand, Sri Lanka, India, Myanmar, Saudi Arabia, Egypt, Italy, France, Gibraltar, Scotland, and England (the full timetable is available in the Kilties' promotional brochure).
One of the group compiled an album of photographs taken on the journey. Despite their punishing concert schedule, the Kilties found plenty of time to play the part of tourists and the album faithfully records many of the places they visited, including the Taj Mahal in India: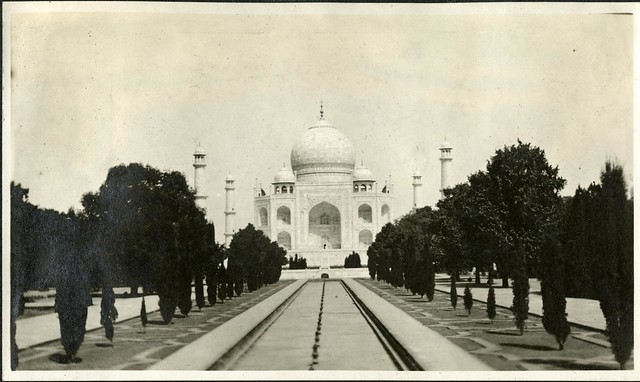 and the Sphinx in Egypt: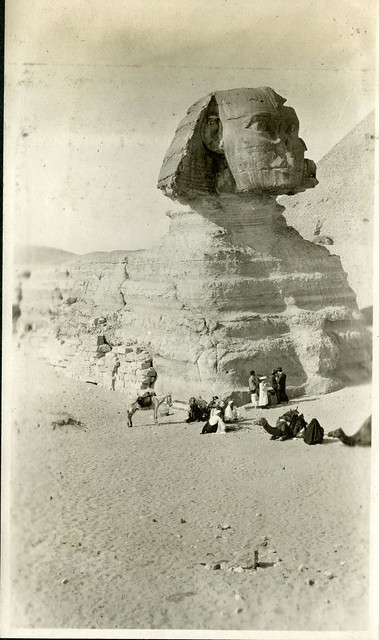 Alongside such standard tourist shots, are images that cannot be captured today, including the former Post Office in Yangon, Myanmar (then known as Rangoon, Burma), which was badly damaged by an earthquake on May 5th, 1930: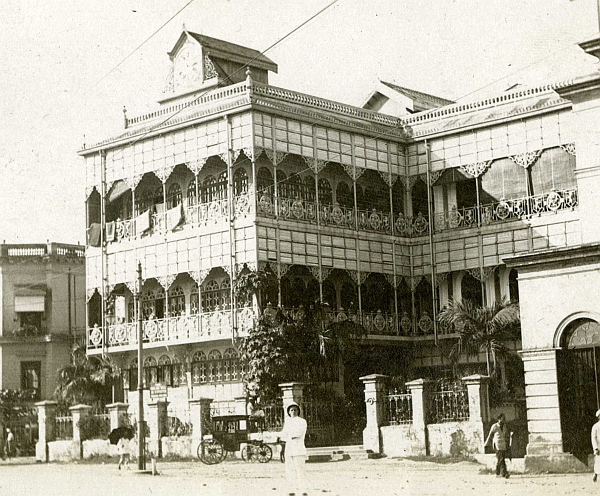 Or this image of the Victoria Clock Tower in Christchurch, New Zealand, with horses, carts, and an electric streetcar passing by: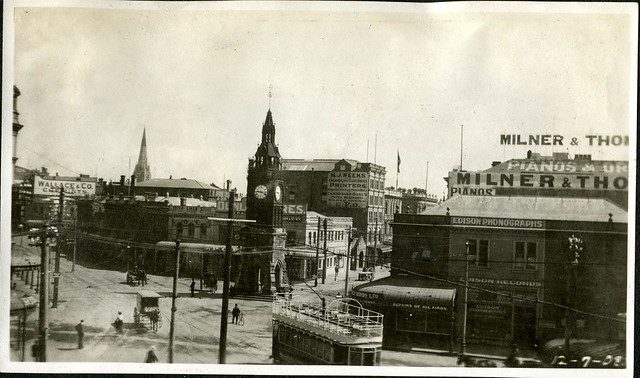 This map from Flickr gives an idea of the number and location of the photographs taken: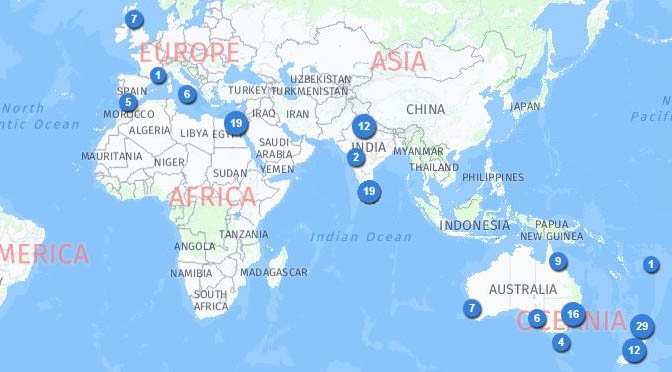 Organizing a round-the-world tour in 1908 was quite an undertaking, and Thomas Power seems to have been a genius at promoting the Kilties. The band members always wore their kilts, even when they weren't performing, and the photographs show huge Kilties posters displayed at the towns where their shows were hosted. This sign was put up in Masterton, New Zealand:

Local newspapers were flooded with advertisements to ensure an audience. Here's the Sydney Morning Herald from August 15th, 1908: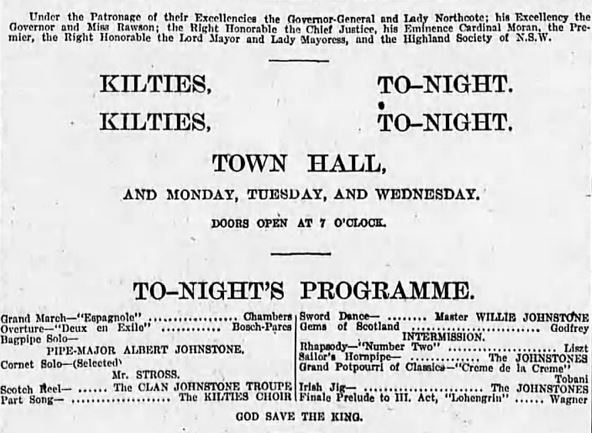 The photograph album was presented to Lena Power (Thomas's wife) at Christmas 1910 by a man only identified as 'Heine'. It was donated to the Community Archives one hundred years later by John D. Ryan. All the photographs have now been digitized and made available online, allowing everyone to explore the globe as the Kilties experienced it in 1908-1910.