In 2020, the Community Archives received some records relating to the former Ontario Business College, which operated in Belleville from 1865 to 1999. They include student registration records from 1868 to 1961 and the early volumes (1868 to 1912) of this series have now been digitized and are available online at the Internet Archive.
One of the striking things about these records is the wide area from which the college drew its clients. The majority of students (77%) were from Ontario, but a significant proportion (17%) were from elsewhere in Canada, and 6% of the students between 1871 and 1912 were from other countries. Some were from the United States, but many came from Bermuda, Barbados, Jamaica and Guyana (then called British Guiana).
The graph below shows how the percentage of students from out-of-province increased over time.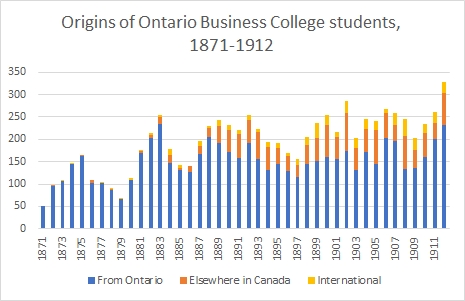 It was common for several members of a family to travel together to Belleville to attend the college. Lucy and Cecile Salomon arrived on October 10, 1903 from Trinidad in the West Indies to study shorthand at a cost of $25 each. A note on their entry states that two of their siblings, George and Leonora, had attended the college in 1902.

The Ontario Business College was clearly proud of the wide geographic range it served: overseas and non-Ontario locations in the registers are underlined in red and photographs featuring out-of-province students were taken. The Salomon sisters were captured in one such college photograph of a group of students from "Canada, the United States and the West Indies" taken in November 1903.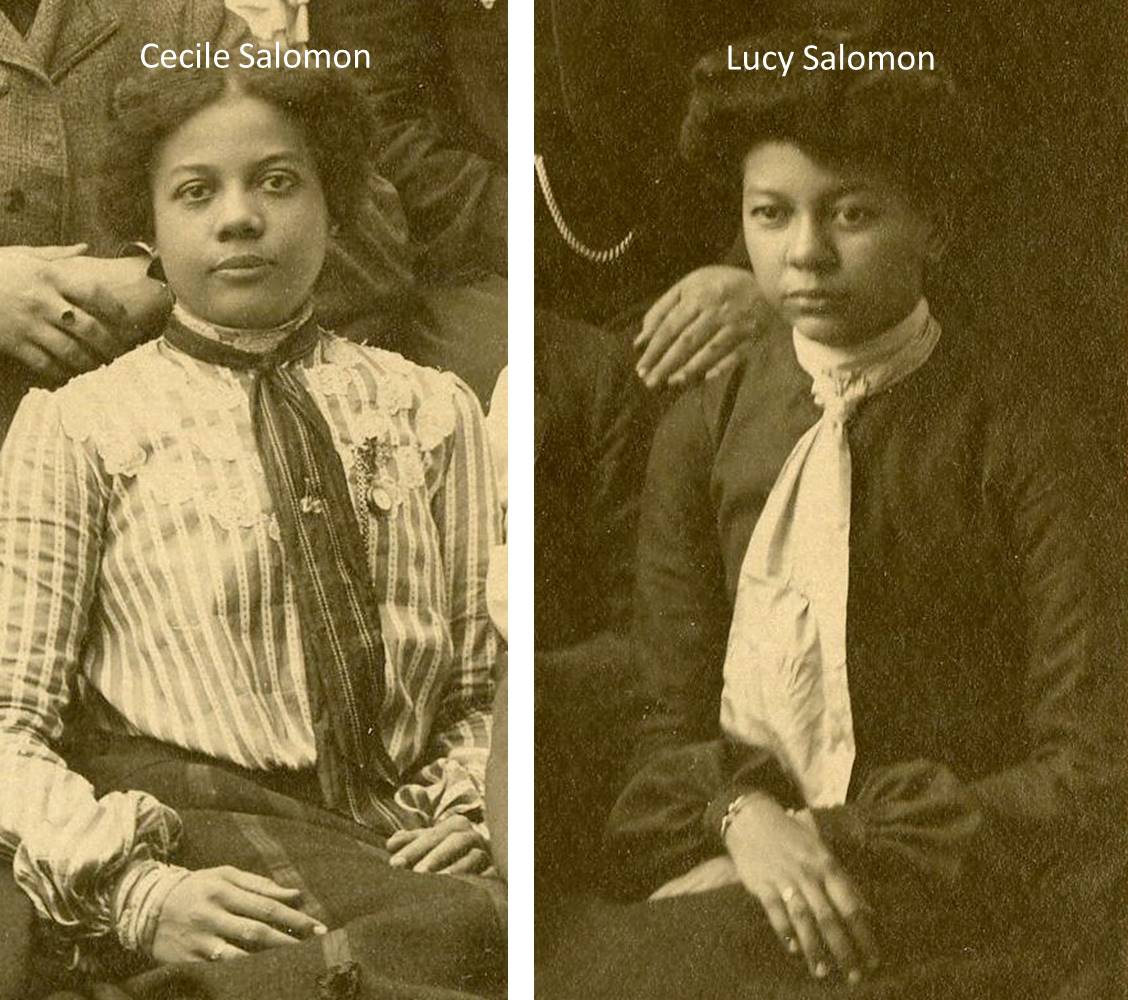 The Trinidad and Tobago Yearbook for 1924 shows that Lucy was working as a licensed midwife in Trinidad, while Cecile had taken on the role of matron of the Bethany Catholic Hostel for Working Girls. Their brother, George, was listed as an accountant in the Trinidad Public Works Department and the secretary of the Board of Agriculture.