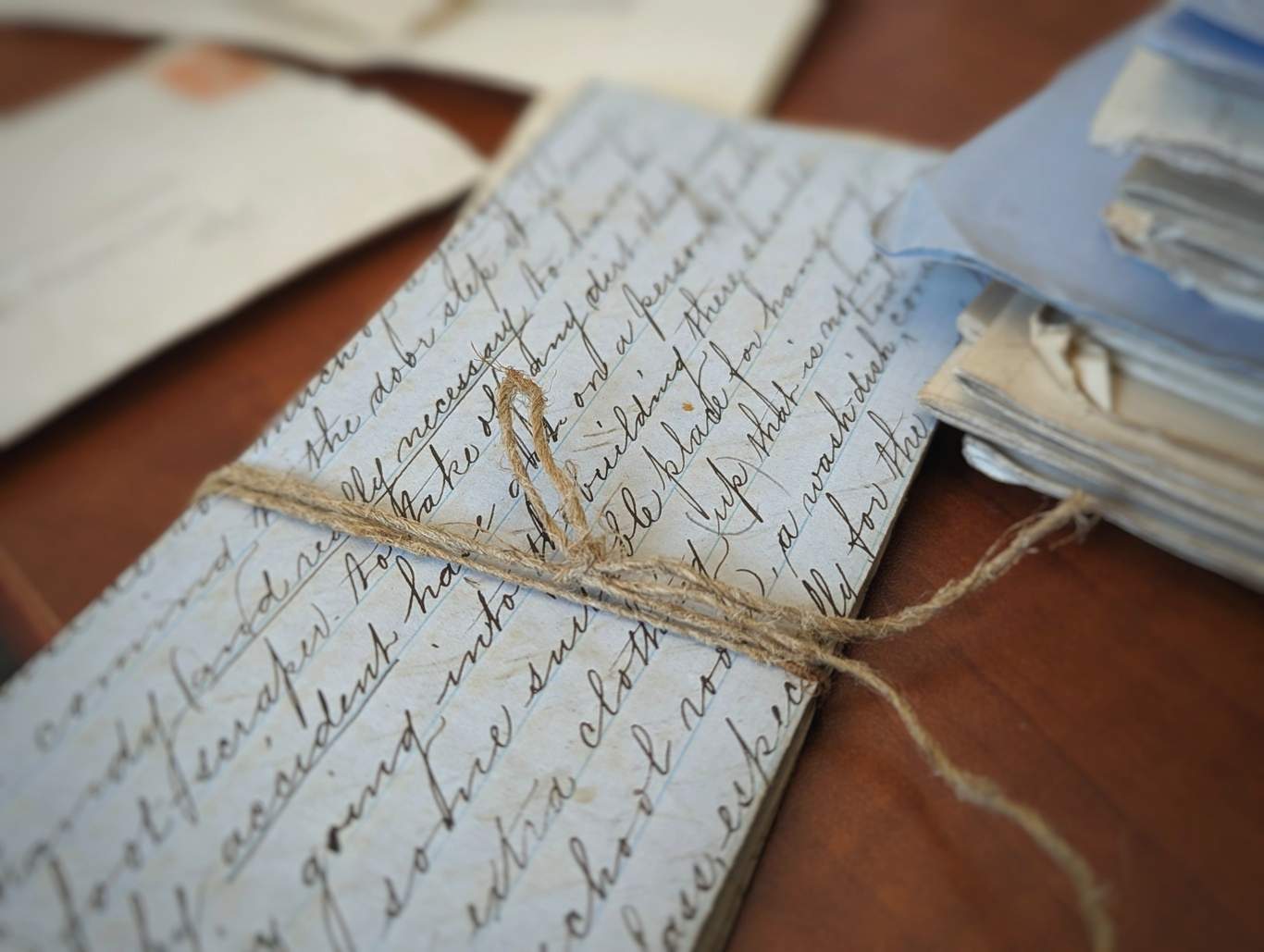 Perhaps we need to get out a bit more, but there is something thrilling about opening a bundle of papers tied up with string that is probably over one hundred years old. When was the last time a human set eyes on those pieces of paper?
These items belonged to Dr. Julien Donald Bissonnette (1857-1921), who spent most of his professional life in the village of Stirling. His papers are an interesting record of his early life and education.
The bundle pictured here consisted of essays that he wrote while he was a student at Stirling High School in 1875. They include subjects such as "Snow," "The Cow," and "Sugar." Another bundle contained essays written at Queen's University in 1879, when Bissonnette was required to consider more challenging material, such as the philosophical works of Aristotle and Kant, and "the nature of Hedonism."
After graduating from Queen's in 1880, Bissonnette went into teaching. For eight years he was the principal of the Dundas High School. One of the groups of papers chronicles his efforts to hold on to this post amid a dispute over a staff member who "stank." Despite gathering many testimonials from colleagues and former students, he was unsuccessful and decided to leave teaching as a career. He returned to Queen's and graduated in 1892 as a Doctor of Medicine.


Perhaps the most interesting document in this collection is Bissonnette's "Diary No. 2." This is a record of his life in Stirling from 14 October 1872 to 17 July 1874, then from 31 August to 9 December 1878 as an undergraduate in Kingston. Frustratingly, his "Diary No. 1" has not survived!