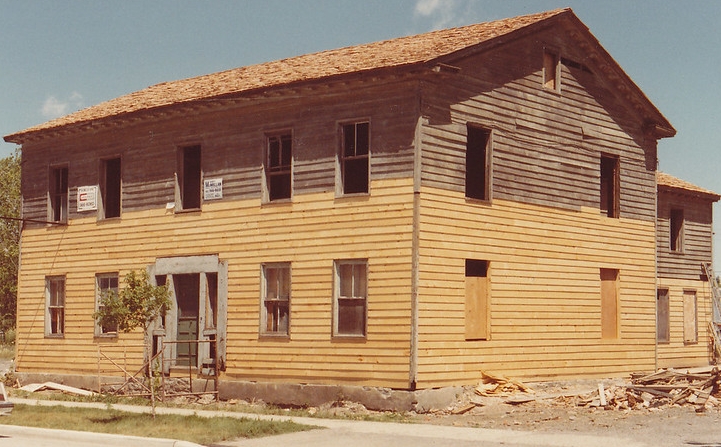 In 1984, a group of Belleville business owners clubbed together to purchase one of the city's oldest buildings: the property at 45 South Front Street. The house had originally been built for store-keeper Martha McIntosh (1780-1859) in around 1817. By the 1980s it was in a poor condition and its owner had applied for a demolition permit. A campaign by the Local Architectural Conservancy Advisory Committee and the Quinte Branch of the Architectural Conservancy of Ontario helped to raise awareness of the building's significance.
Martha McIntosh had sold the property to Dr. George Ridley (1794-1847) in 1829 and the house remained in the hands of the Ridley family until 1900, when it was sold to a flour dealer called Laughlin Hughes. The building then continued to be run as a commercial concern until the 1980s, as is clear from the large advertisement on the north wall of the building in this photograph taken by the Keller family in 1964.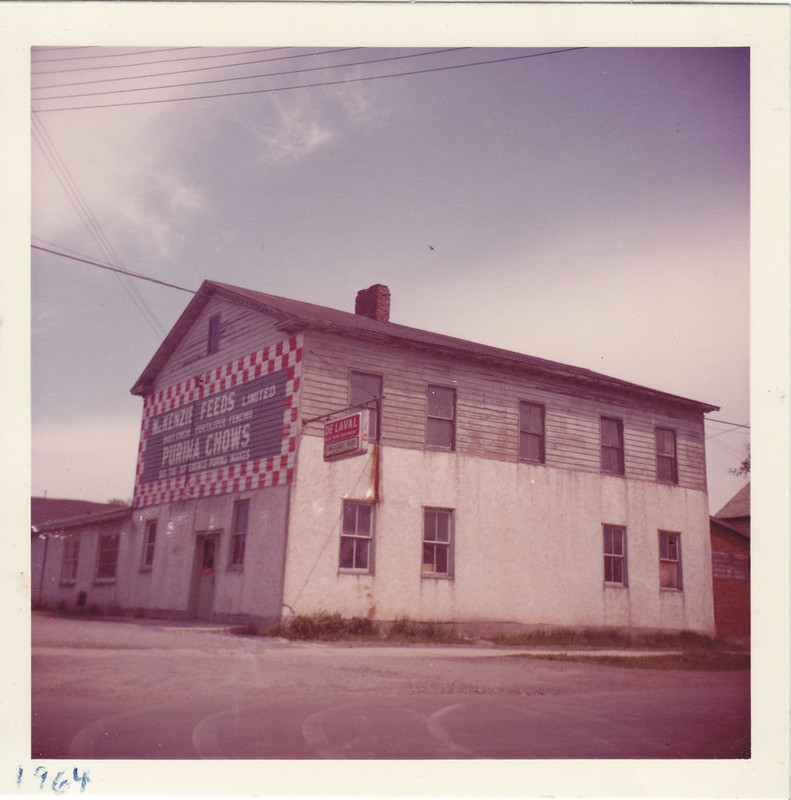 One of the 1984 purchasers of the property was Fred Barlow Deacon (1937-2017). Fred's daughter, Catherine Deacon-Barrett, recently donated a series of photographs to the archives, recording the painstaking restoration of the building to its original appearance.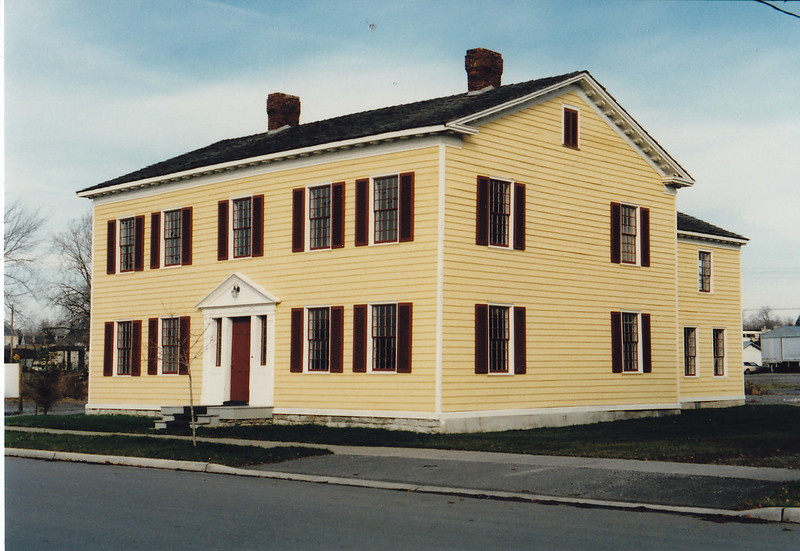 In 2020 the building was purchased by the Grace Inn Shelter charity for conversion to a transition home called Shiloh House to help people who have previously experienced homelessness.