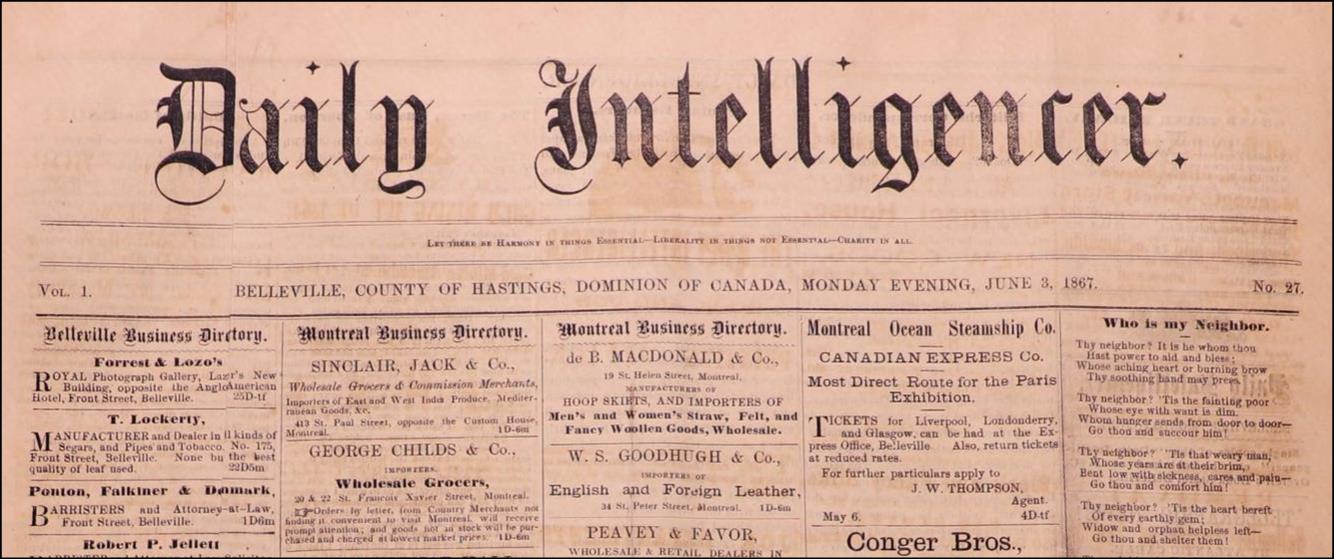 The end of July marked an important milestone in our summer project to photograph the nineteenth century issues of The Daily Intelligencer newspaper. All of the volumes of the newspaper from June 1867 to 1900 have now been digitized and made available online through the Internet Archive. The newspapers have been passed through a program which reads the text in the images. This makes the words within each newspaper searchable.
If you have family members who were living in Hastings County in the late 1800s, you might like to try searching for their surname (use the "Text contents" option) to see if they are mentioned in the newspaper.
There are now over 100 years of Intelligencers available online, with the exception of a few whole-year gaps in the run of these daily newspapers. Where possible we have tried to fill these by digitizing corresponding volumes of The Weekly Intelligencer or The Daily Ontario.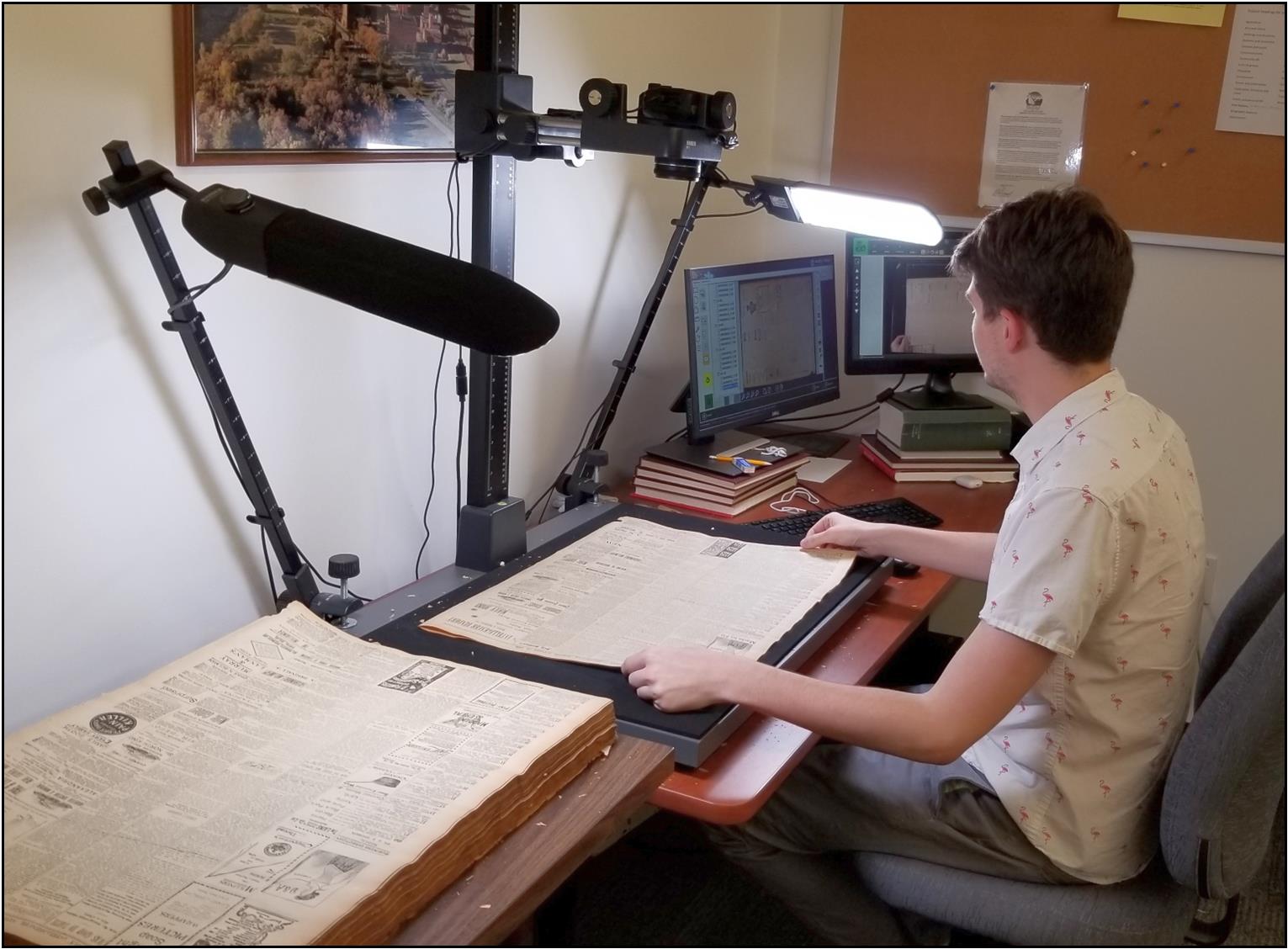 Thanks to our summer student Zac Miller for all his hard work in photographing these materials. The total number of photographs he has taken so far this summer during the course of this project is now over 35,000!