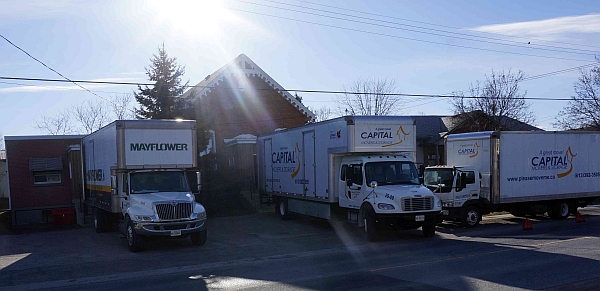 It has been a long process, but this week the Community Archives of Belleville and Hastings County moved into its new, purpose-built location inside the Belleville Public Library. Eight men and three trucks arrived at 154 Cannifton Road North on Monday morning, and by Wednesday lunchtime everything was safely transferred to the Library. We were lucky with the weather, managing to pick the three driest days of the past two weeks.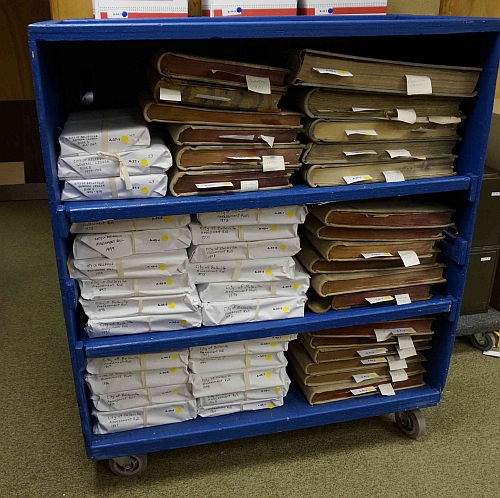 Covered wooden carts were used to move the archival volumes and small boxes, which had all been carefully colour-coded to show which vault they were going in to at the Library.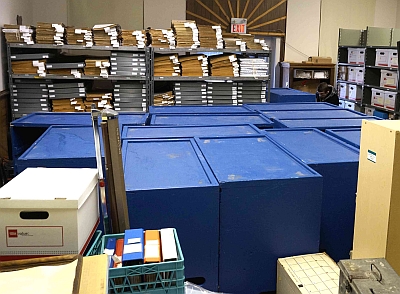 There were a lot of carts! Here are some of the boxes sitting on their new shelves: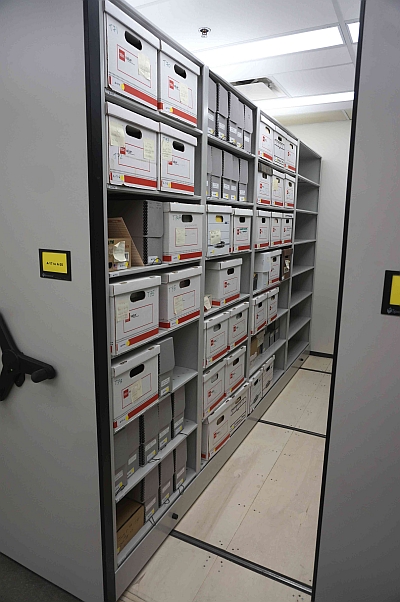 The most challenging items to move were the eight map chests: these are very large and heavy and it took nearly all the moving team to get them onto dollies and then into place in the new reading room.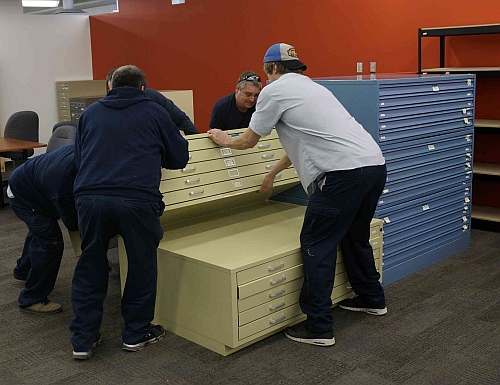 Our thanks to the movers for all their labours, and to the staff at Belleville Public Library for putting up with the construction work in their space for the past year and for being so helpful during our move.
Special thanks are due to the Archives volunteers who worked incredibly hard to get everything ready for the move and to unpack materials at the Library during this past week. I hope they are all having a restful Easter weekend to recover!