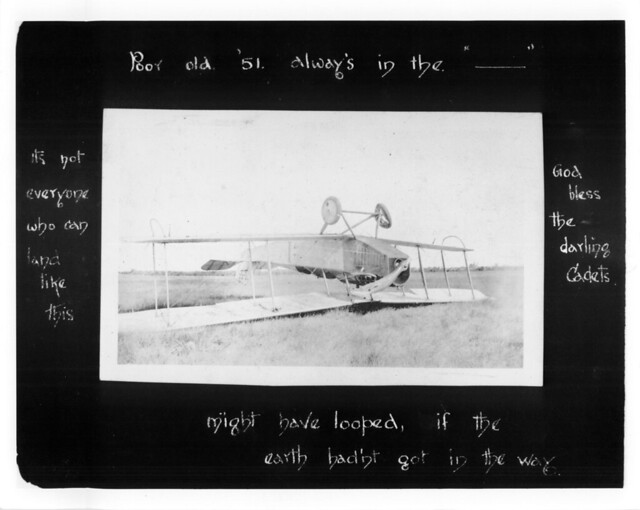 The Community Archives was recently contacted by a correspondent in Texas who had found a photographic copy of an album compiled by an unidentified pilot instructor from the First World War. Our donor sent us copies of these images, which are now available on Flickr.
The photographs were taken during the pilot's time with 83 Canadian Training Squadron at Camp Mohawk near Deseronto and at Camp Taliaferro near Fort Worth in Texas. As well as the usual photographs of aircraft and crashes, there are some celebrity sightings. The photographer visited the Canadian National Exhibition in Toronto and was there to see the performance of American pilot Ruth Law (1887-1970) on 29 June 1918.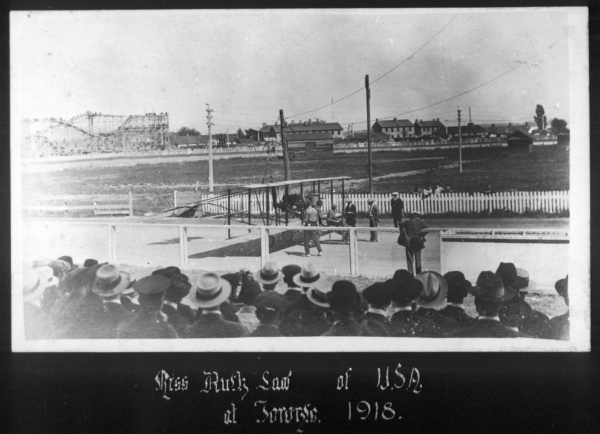 The images also include a photograph of Captain Vernon Castle (1887-1918), a ballroom-dancing movie star who served as a pilot and a pilot-trainer in the war. Castle is pictured holding his pet monkey, Jeffrey.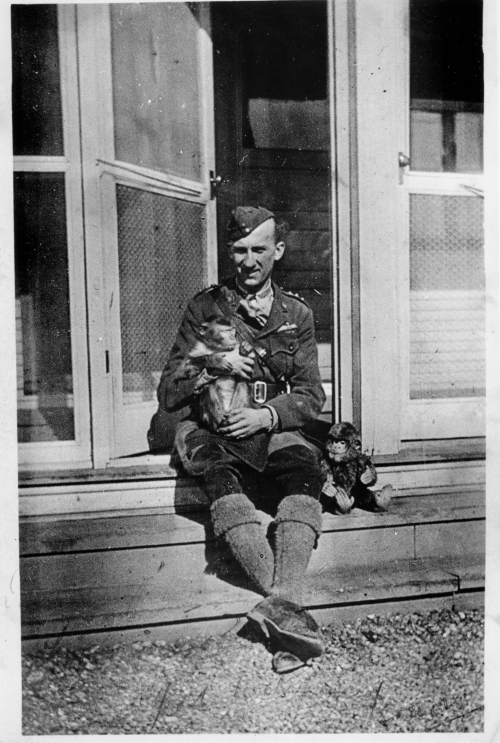 Captain Castle was killed in a flying accident on 15 February 1918. The album also includes photographs of his funeral procession in Fort Worth on the following day.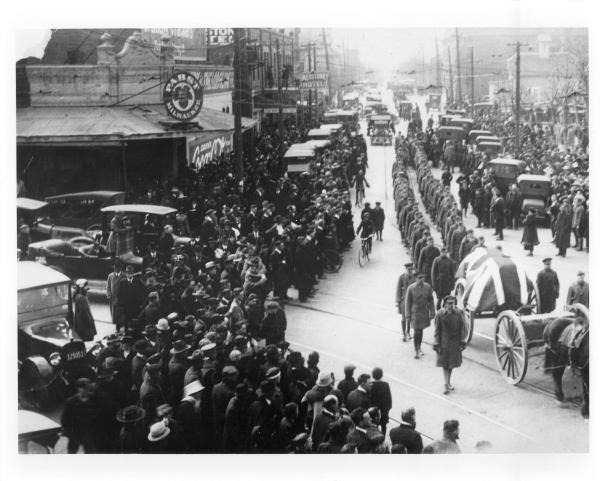 There are now a large number of photographs relating to the Royal Flying Corps' training camps in the Community Archives' collection. Many of them are available online in the Deseronto Archives Flickr account.