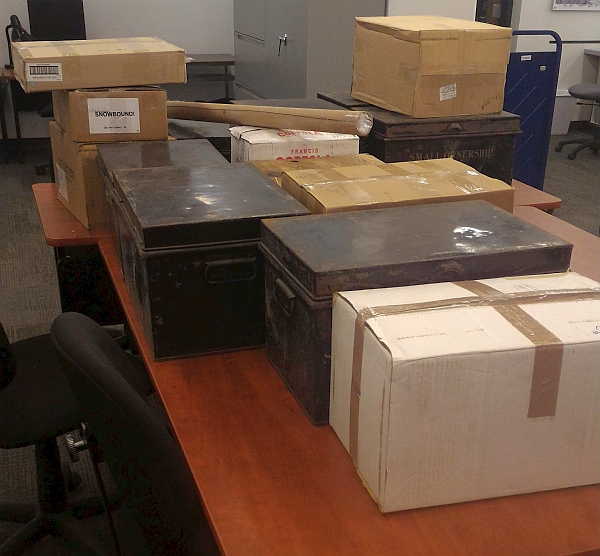 The Community Archives received a significant new accession this month in the form of a large shipment of records relating to author, politician and former Belleville resident, Sir Gilbert Parker (1862-1932).
Many of the papers were contained in metal trunks which were packed up by Parker in London in 1918.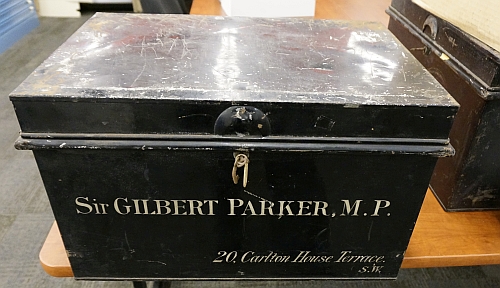 Several packages and scrapbooks in the collection were wrapped in editions of The Times dated in July of that year (the year he stepped down as the MP for Gravesend in Kent, England).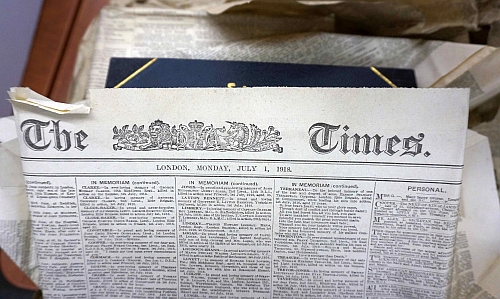 You can read more about Gilbert Parker in this month's newsletter. Our next task is to arrange the records and describe them. Archives volunteer and history student Trevor Parsons is making good progress on arranging the records. Here he is in the reading room, surrounded by Sir Gilbert's papers:
And cutting through a small mountain of red tape: