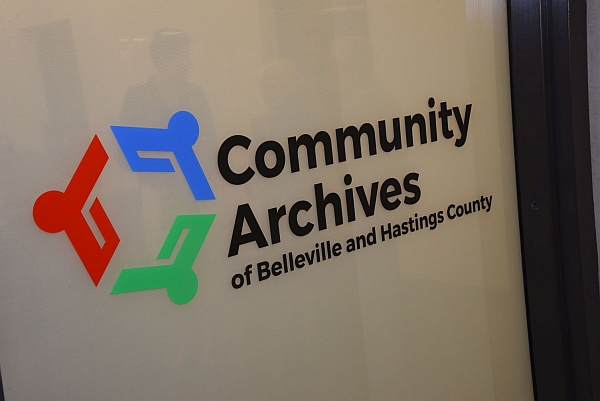 April 7th saw the official opening of the Community Archives in its new location at 254 Pinnacle Street, Belleville, on the second floor of the Belleville Public Library. Around 100 people gathered in the John M. Parrott Art Gallery for the event, including MP for the Bay of Quinte (and former Mayor of the City of Belleville), Neil Ellis, shown here with Gerry Boyce in one of the Archives' vaults, surrounded by boxes of Gerry's own records and those of the Hastings County Historical Society.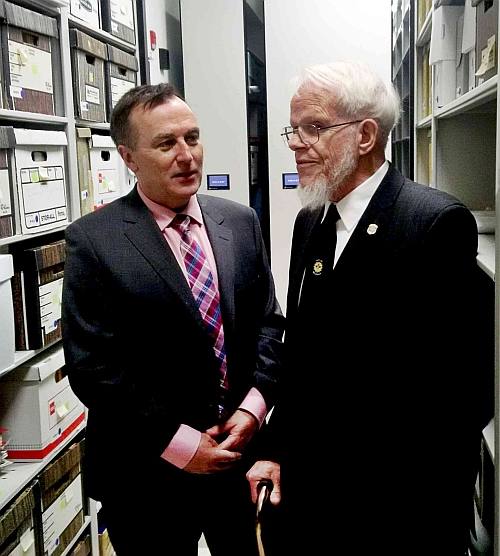 Mayor of the City of Belleville, Taso Christopher, kicked off the formal proceedings by thanking all those involved in developing the project to build a new archives and County of Hastings Warden, Rick Phillips, added his thanks. Both stressed the significance of the cooperation involved in bringing the construction work to completion. MP Ellis, Councillor Garnet Thompson, Chair of the Belleville Public Library Board and Richard Hughes, President of the Hastings County Historical Society also spoke.
Retired Archivist Sharon White received a certificate of appreciation for her work for the Archives.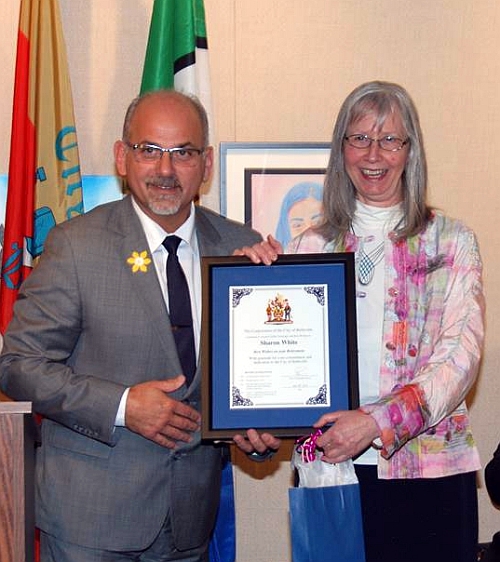 As part of the event, it was announced that the new Archives reading room would be named the Gerry Boyce Reading Room, in honour of Gerry's nearly 60-year association with the Historical Society and its collections. The audience gave Gerry a standing ovation.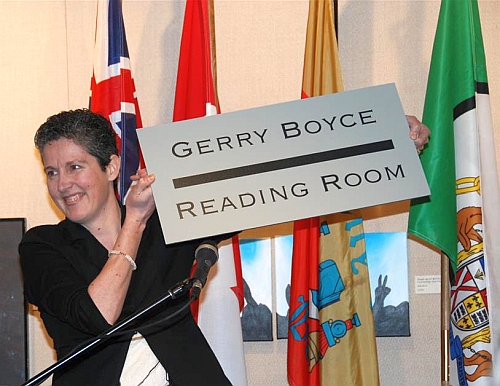 Chief Privacy Officer and Archivist of Ontario John Roberts addressed the room, welcoming the opening of the new archives and bringing some volumes of local records with him from the Archives of Ontario, including the second volume of minutes from the Town of Belleville, 1860-1870. Further local materials currently held at the Archives of Ontario will be returned to the Community Archives later this month.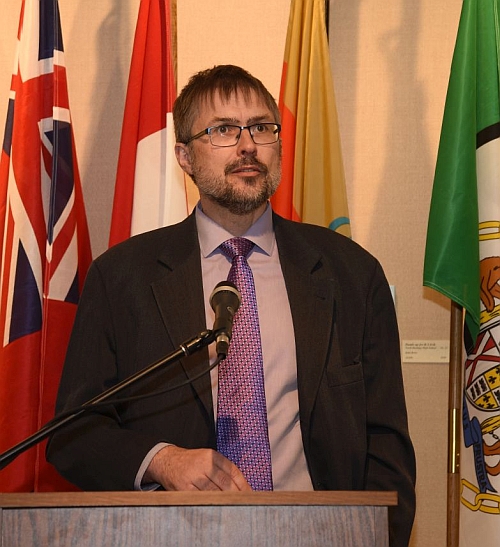 Gerry cut the ribbon (well, the archival cotton tape), to officially open the Archives with broad smiles all round.