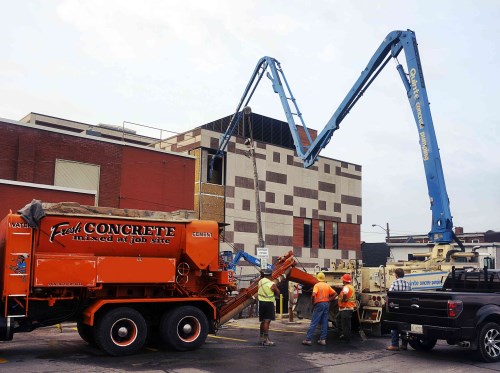 This morning the progress on the Community Archives' new home in Belleville Public Library became visible from the outside of the building, as concrete for the new floors was poured through the third-floor window of what will become one of three archive storage vaults.
Below is a view taken from the second floor of the library last month, looking up towards that same window. Here the new floor of the third-floor vault was still under construction. The larger of the two second-floor vaults can be seen on the left.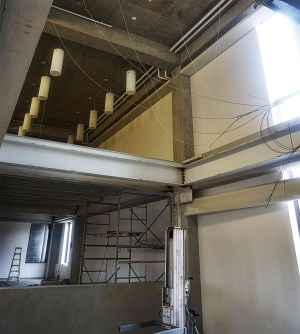 It's exciting to see the new space coming into shape. We'll keep you updated on the project's progress here and hope to welcome you into our new location in 2016!