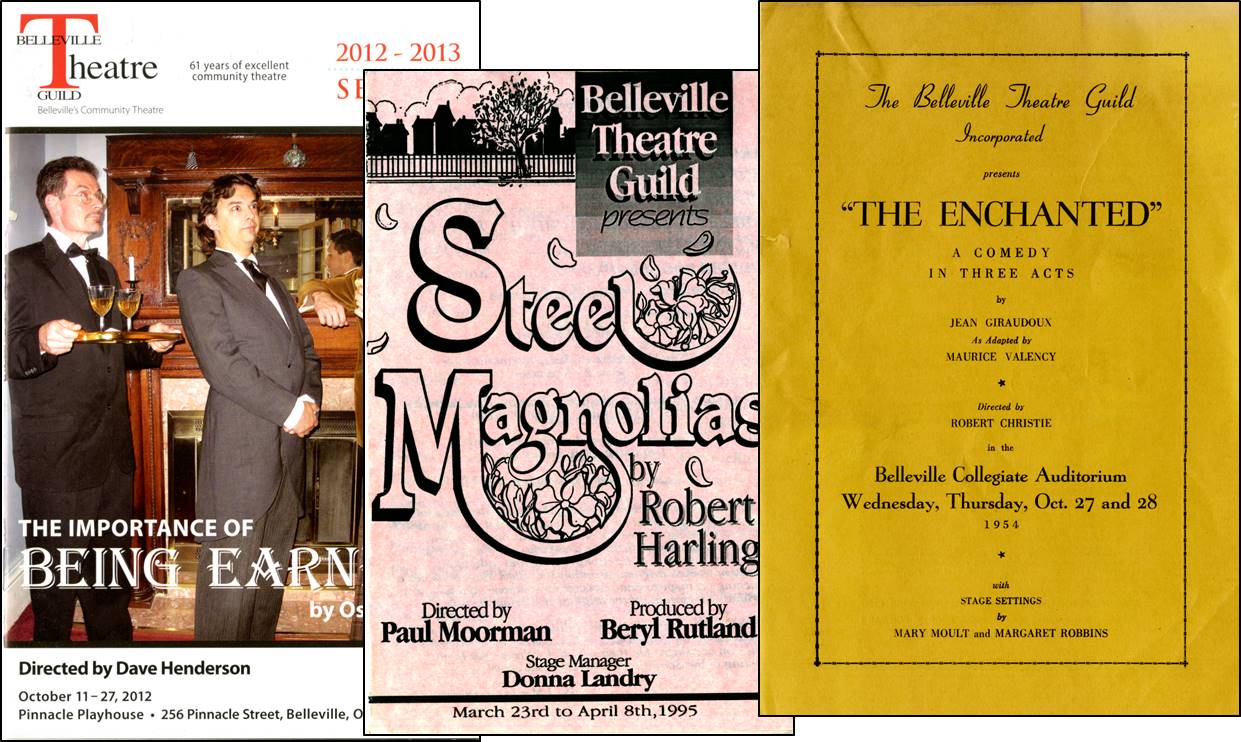 The Belleville Theatre Guild has been in existence since 1951 and has occupied the Pinnacle Playhouse property at 256 Pinnacle Street since 1969. Members of the Guild recently transferred their collection of organizational records to the Community Archives.

These records include programs for performances from the 1950s up to the current year, newspaper clippings of reviews, correspondence and photographs.

A scrapbook from 1983 records the fundraising process and the progress of renovations to the Pinnacle Playhouse property undertaken by the Guild.
The collection is an interesting record of the history and development of theatrical performances in Belleville and Eastern Ontario more generally.
A listing of the Guild's records can be found online at https://discover.cabhc.ca/records-of-the-belleville-theatre-guild.